Talent Tease: J. Dewveall
Meet J. Dewveall
In the ever-changing world of music and social media, connections are often made in the most unexpected places. One such connection for me was with J. Dewveall, a Houston native who's now gracing the streets of Nashville with his Southern-Soul-Americana-infused vibes. Our paths crossed on TikTok, and since then, we've shared a few conversations over our mutual love for music, aliens and AI. If you haven't had the pleasure of listening to his tunes, I highly recommend heading over to jdewveall.com or checking him out on your favorite streaming service.
As a quick way to Introduce J., I asked him a few questions: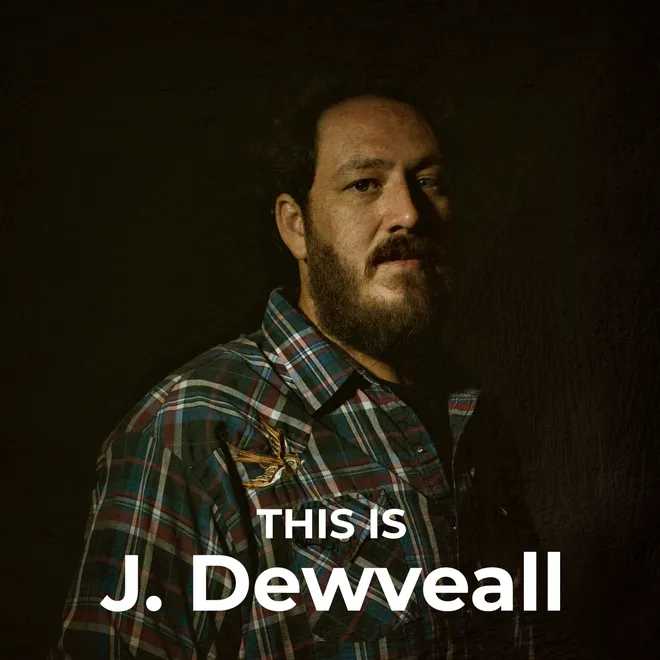 Who are your creative heroes or role models? How have they influenced your artistic style and perspective?
Ian Moore – An artist from Austin, TX who always seemed to resist being put into a box, and pushed genre boundaries to make the kind of music that was inspiring to him.

Dana Cooper – A troubadour who has made a small, but fulfilling career singing his songs in front of small audiences in intimate rooms. That type of success resonates with me on a deep level.

Otis Redding – The emotion in Otis' voice as he performs is something that I aspire to. I've struggled with burying my feelings for most of my life and music was the only outlet that I allowed myself. If I'm ever able to channel emotion into a lyric the way that Otis does, it would feel like a personal breakthrough.

The Black Crowes – The soul & the energy.

Norah Jones – Simple arrangements can be incredibly impactful.
As you continue your artistic journey, what are some new horizons you'd like to explore or challenges you'd like to take on? What are you working on or have releasing soon?
Most of my songwriting has been centered on darker themes, with small amounts of hope lying beneath the surface. I've always gravitated toward sad songs. A lot of that is because depression has always been a driving force in my creativity. Songwriting gives me permission to feel the sadness, but also provides the much needed pep-talk to remind myself that it can be better. So I've been thinking a lot about challenging myself to write an album that celebrates joyfulness. I experience joy in so many ways; in my family, in the beauty of human kindness, and in the mysteries of the universe, but it's never driven my creativity as much as depression has.


But that challenge is for another day, because I'm currently working on an album that dives headfirst into anger, fear, resentment, & sorrow. I grew up in a fundamental, southern Baptist faith and was a full-on believer for most of my life. Slowly, over the course of many years, my faith in that worldview began to erode. I kept silent for many years, only sharing with my wife and close friends, to preserve the sense of community that I felt in Christianity. But I've never been very good at doing anything half-heartedly, so eventually I decided it was time to be honest about my changing beliefs. It was a frightening step to take, but worth it to no longer feel like I was pretending to be someone I wasn't anymore. While the songs on the album will be an exploration of that painful journey, and in many ways a critique of the belief system itself, it is bookended by a sense of freedom and comfort. I hope that, by sharing my journey through these songs, I can help someone else to find that same comfort.

I think it's obvious that I'm not licensed for anything but driving.  Please talk to a professional if you are dealing with mental health issues, I'm not a doctor - these are my thoughts and experiences.
I share so others know they aren't alone.